The Assumption Domestic Violence Committee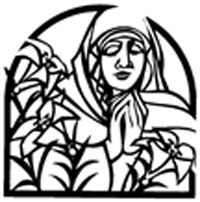 In addition to charity, the Catholic Church also asks us to address some of the underlying causes of poverty and other social conditions; to work to end things in our society that are simply wrong or unjust; to make our society more just and more faithful to the vision Jesus left us.
Mission Statement
To promote the prevention of domestic violence by raising awareness and referring those in the cycle of abuse to counseling, shelter, and legal support services.
Look for Domestic Violence items in the Social Justice Menu at the upper-right.
If you want to get involved, or ask questions,
please contact the committee. The committee meets monthly every 3rd Monday at the Rectory from 7:00 pm to 8:00 pm. We welcome new members.